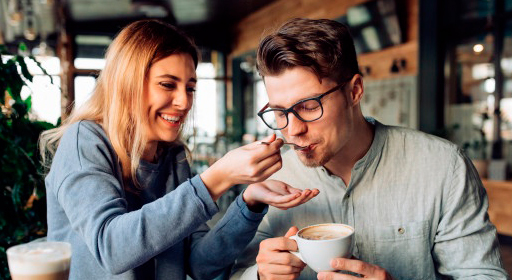 This Tinder Plus vs Gold comparison may be useful for those who have already registered at Tinder. Nowadays, it is difficult to imagine a person who has never heard about Tinder because this dating community is known throughout the world. But the fact that this application has several fee-based membership plans can be a surprise. As a result, a person becomes frustrated and does not know what to choose and which plan will best suit their expectations. That is why we decided to provide a comparison of Tinder Plus vs Tinder Gold. At the end of this review, you will exactly know which option will be the most suitable for you and your primary needs in this dating community.
The two membership plans are part of the Tinder Premium subscription, which is fee-based. The majority of essential features on Tinder are not free. That is why they recommend purchasing one of the advanced plans and enjoy various features along with video calls and different messaging tools. Additionally, it provides the subscribers with the opportunity to find matches throughout the world. Their profiles appear more frequently in the search results. But it also has its drawbacks – the Tinder Premium subscription features more expensive pricing plans for older users. The profiles are incomplete; however, the quality of profiles is an issue of Tinder in general.
Nobody will argue that a premium upgrade is a beneficial feature. That is why it is crucial to understand Tinder Gold vs Plus differences.
You will be right when claiming that Tinder is a chance to meet someone new in your life and make it more colorful. The comparison of Tinder Plus vs Tinder Gold makes it clear that the developers of the application care about their subscribers' interests and comfort. They understand that you may not need all of the available advanced features. That is why they have provided you with a choice: Tinder Plus or Tinder Gold. Read about all the features and peculiarities of both membership plans to figure out the winner.
What's the Difference Between Tinder Gold and Tinder Plus?
The difference between Tinder Gold and Plus will become obvious when we look through the main perks of both packages. Number one argument: Tinder Plus is cheaper. But this will be discussed later in this review.
Let's start with Tinder Plus. Its name indicates that the users may receive additional features for an extra payment. Thus, when a user buys Tinder Plus, they get an unlimited number of swipes and likes. Also, it is possible to remove a dislike if it was made accidentally. The subscribers receive five super likes a day. This significantly increases your chances of meeting someone special. Additionally, the member will receive one boost each month. It means that your profile will appear at the top of the search once a month. But the main advantage is that you will not see popup ads, which hinder your online experience. To get this plan, you should simply press the Settings and choose "Get Tinder Plus."
When thinking about the difference between Tinder Plus and Tinder Gold, it will be justified to assume that Tinder Gold will offer some additional tools. There are two extra features, though: Who Likes Me and Top Pics. They increase your chances of meeting a potential match. Thus, Tinder Pics chooses matches according to your profile's peculiarities and the type of profiles you liked before. The Who Likes Me feature allows you to see who has already swiped you. In such a way, one may not be afraid to receive a negative response or reaction. To subscribe for Tinder Gold, you should go to settings and press the Get Tinder Gold button.
The difference between Tinder Gold and Tinder Plus is undeniable. Tinder Gold has two more advanced features, which make the process of finding matches much easier. A clear victory!
Pros and Cons
Tinder Plus
Tinder Gold
Pros
Subscribers receive an unlimited number of likes.
It is possible to rewind the accidental left swipe.
They receive five super likes a day.
A passport option is available (receive suggestions based on your current location)
No ads.
This plan is cheaper than Tinder Gold.
They receive one boost per month.
All the Tinder Plus advantages.
It is possible to track who liked you.
The Top Pics feature offers you the list of top profiles for this day.
Cons
For older people, the price is higher.
The profile quality is low.
If you still think which one is better, Tinder Plus or Tinder Gold, please look through the above table. Since these membership plans describe one dating community, their disadvantages were combined into one category. The disadvantages show that this application is oriented more toward young adults. Even the price for the subscription for them is lower. Additionally, Tinder is perceived more as a community for fun and evaluating of photos. It is because the quality of profiles is not satisfactory. Pics are in priority, not the profile descriptions.
The Tinder Plus Gold comparison shows that the Gold plan suggests two additional features you won't find in the Plus plan. That is why if you hesitate what to choose, ask yourself whether you need to know who liked you. If not, Tinder Plus will be enough.
Tinder Plus vs Tinder Gold: Audience Comparison
The difference between Tinder Plus and Gold is dubious when analyzing the prospective audience. It is because we are speaking about the subscribers of the same application. The main difference is the price. Maybe, those who choose the Tinder Gold plan are richer because they do not think about the fees and their purpose here is to receive as many benefits as possible. Thus, they opt for the option that offers more features even if they are not going to use all of them.
The audience of Tinder consists mainly of younger adults looking for fun or those who would like to view the photos of beautiful girls and men. Remarkably, the male users outnumber the female ones. There are millions of subscribers all over the world. And at least one million members have purchased a premium subscription and enjoy all the features available. The majority of members are residents of the United States. That is why Americans have greater chances of finding partners near their location, even if they live in small towns. In other countries, mainly residents of big cities enjoy all the benefits of being a member of the Tinder community. Thus, the Tinder Gold vs Plus confrontation is not topical here.
Who Has a Better App?
It makes no sense to compare mobile applications because these plans belong to one app. That is why looking for Tinder Gold vs Tinder Plus differences, we may analyze the Tinder application in general. First of all, it is necessary to underline that most users use Tinder via their smartphones. However, the desktop version is also available. The thing is that young adults, who are frequent users of this service, are constantly on the move, and it is more convenient for them to use the mobile version. The app is user-friendly and straightforward. One should not experience any difficulties while using Tinder. There are lots of attractive features; however, the reviews advise familiarizing with the icons and buttons before clicking on them. To download the app on the desktop, it is necessary to use additional services because Windows Store does not have Tinder in its list of programs.
When evaluating which Tinder Plus or Tinder Gold memberships plan will be more beneficial for men, we may assume that it will be Tinder Gold. The Who Liked Me feature saves much time and allows you to see who swiped you right. Thus, the male user may concentrate on people who are already interested in him. In such a way, men can significantly speed up the process and find the right girl to capture her heart.
Tinder Plus vs Tinder Gold: Interface and Usability – Who's Better?
The design and usability of the Tinder application are intuitive. It is impossible to compare the interface of Tinder Plus vs Tinder Gold because it is almost the same. The only thing that may differentiate them may be the color of the plan. In general, the design of the application is bright and understandable. It offers its subscribers a specific swipe feature. If you like someone's profile, swipe right. If you don't like someone's page, you may swipe left, which is considered a dislike. However, it is necessary to remember that only Tinder Plus lets you remove the dislike. This option is called rewind. Basic members do not have such an opportunity. Also, it is crucial to remember that your Tinder profile may be linked to Snapchat and Instagram.
Every service should be convenient for all users and not distract their attention with unnecessary things. It is difficult to determine who is the winner in the Design category, Tinder Plus or Tinder Gold. They are too close in this duel.
Tinder Plus or Tinder Gold: Pricing
Tinder Plus
Tinder Gold
Tinder Plus under 28 $9.99/month
$34.99/6 months
$54.99/12 months
Tinder Plus over 28 $19.99/month
$60.00/6 months
$80.00/12 months
Tinder Gold under 28 $14.99/month
$52.99/6 months
$82.99/12 months
Tinder Gold over 28 $29.99/month
$112.99/6 months
$149.99/12 months
As can be seen from the table above, the main difference between Tinder Gold and Plus is the price for their features. Tinder Plus is a little bit cheaper, probably because it lacks the two additional features offered by Tinder Gold.
Both plans differentiate the users by age. Young adults below 28 years old will have to pay less. Those older than 28 years should pay almost twice more. This is the main reason why there are more younger members on Tinder. Tinder explains this approach as follows: people older than 28 years have more work experience and earn, as a rule, more. That's why they can afford a more expensive membership plan. But in California, there is no differentiation by subscribers' age. Thus, the dating community's policies may depend on state laws.
What Is the Right Choice – Tinder Plus or Tinder Gold?
Tinder
GOOD FOR
communicating, flirting, and finding a partner
So, Tinder Plus or Tinder Gold? We tried to answer this question throughout the review. The answer will not be a surprise or somewhat extraordinary. Here, we can judge according to the features available to the community members. Thus, Tinder Gold excels here as it provides users with more opportunities on the platform. However, Tinder Gold is expensive, and if you do not want to know who liked you or who is at the top of searches, the Tinder Plus will be more than enough for you. Thus, everything depends on you and your financial ability. We cast our vote for Tinder Gold – the winner of this Tinder Gold vs Tinder Plus battle.