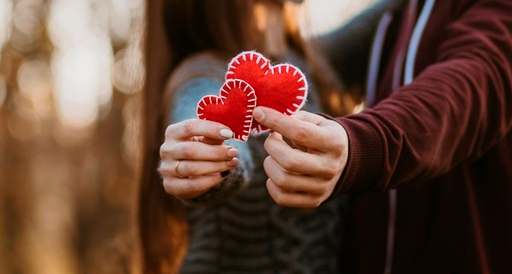 Both dating platforms – Tinder and Badoo – have been on the market for quite a while now. However, users from all over the world want to know which one is, in fact, better. Most people prefer to use these two to see for themselves, but here we will go step by step to come up with a definitive answer.
When choosing Badoo or Tinder, Badoo is an app launched in 2006, while Tinder appeared in 2012. Initially, Tinder became more popular because of presenting a solid alternative to other dating sites.
Both apps have the same matching principle – swiping left and right until one finds their perfect match. By getting matches, a person can communicate with the people they liked. The swiping and matching mechanism of both services is the same. Although costs, success rate, value, customer service, and reviews make it evident about what is better, Badoo or Tinder. But let us see for ourselves. Most people prefer Tinder because it is popular in the international arena, while Badoo lacks essential features, which is why it is not so favored among users worldwide.
Referring to the real-life experience, it becomes apparent that Tinder does prove to have more success in real life, meaning that it is more likely for its uses to meet their match offline. At the same time, Badoo has many features of a social media platform. It is preferred by people who like to take it slow, use available means of communication, and see where their online romance would take them.
What's the Difference Between Badoo and Tinder?
Badoo has a longer history, as it has been on the market quite longer. Yet, since Tinder appeared in 2012, it has started to gain popularity quite rapidly. Initially, there was an audience who wanted to try something new, and Tinder provided those essential features. Badoo seems to be having more gimmicks than Tinder. But the latter appears to be simpler and more user-friendly. That's why lots of people prefer Tinder. Yet, when it comes to the paid memberships, Badoo does have certain advantages. Initially, it is the price itself – the app offers the premium membership for only 13 dollars, and Tinder goes up to 30 dollars per month.
Another critical aspect is the audience. On Tinder, many young people are feeling adventurous and ready to try their luck in online dating. Badoo's audience is more mature and more "down-to-earth," as they like to keep it slow. For this reason, people who meet on Badoo are more likely to be in a lasting relationship, while those who meet on Tinder are rather happy having short-term, fun encounters.
When choosing Badoo or Tinder, it is clear that both apps are great for traveling and mobility because they allow you to explore local areas to meet with your partners in real life. These two services have premium features of swiping in different locations, which allows you to meet people from other cities and countries.
Pros and Cons
Many features make Tinder and Badoo very similar. At the same time, they have some key differences.
Tinder
Badoo
Pros
availability of free membership
understanding audience
efficient matching mechanism
possibility to try the premium subscription
customize the search
users can upload their own pictures, connect their Instagram page to the Tinder profile
original profile summary
people can indicate their interests and hobbies and attach their favorite songs to the profile
users can indicate the radius of the area that they are exploring; they might choose to match with females, males, or both
Tinder allows its users to mention their sexual orientation
simple navigation
high popularity in Europe
more experienced and mature audience
users may see where they could have met with their matches
there is a chance of a real, long-lasting relationship for people who met on Badoo
premium version is cheaper as compared to Tinder
Cons
pricey premium membership
the sign-up process is lengthy
mostly young audience
profiles are less customizable, and so is the search
users may encounter many fake profiles
the interface is rather basic
to sign up, one needs to verify themselves with other social media platforms
Badoo vs. Tinder: Audience Comparison
While choosing Badoo or Tinder, we have already said that the audience is one of the critical aspects that distinguish each dating app. On Tinder, many young people are looking for quick fun, a fast change of partner, and real-life meet-ups. On Badoo, people are more experienced concerning romantic life, and they look for more meaningful connections. Another key difference is in the territorial preferences of the two audiences. For the most part, Badoo is popular in Europe, while Tinder is well known in the US and worldwide as well.
The audience of Badoo and Tinder also differs in their dating expectations. Considering the experience and age, Tinder members are less likely to build a lasting relationship. At the same time, users of Badoo are primarily interested in committed bonds. Badoo users tend to take dating here rather seriously, while Tinder people are primarily into fun and real-life meetings.
When comparing Tinder vs. Badoo, it is necessary to underline that Tinder users appreciate a neat design and seem to be experienced. Badoo's audience doesn't like the fast-changing technological process. They prefer stability and conservative values. At this point, the verdict is straightforward – if you want something short-term – go for Tinder; if you are eager to settle down – choose Badoo.
Who Has a Better App?
Both dating platforms, Tinder and Badoo, have a dedicated app for Android and iOS devices, as well as the desktop version. There is not much difference between the iOS and Android apps. However, there is a difference in the user interface and design of the two platforms on the whole.
Comparing Badoo vs. Tinder, we must say that the former has a more straightforward application.
Badoo's app is still one of the most popular in the world. It is available in more than 190 countries, but it is mostly used in Europe and South America. Tinder is as much in demand as its rival; however, it is mostly popular in the US.
Tinder is quite appealing to the older generation due to its simplicity, but Badoo's app attracts both older and younger people because of its functionality.
You may go for either Badoo or Tinder – both apps are pretty well-known among online users because of how the chatting is structured. Badoo offers a simple design in chats where people can share their hobbies, interests, and affections, while Tinder's chats are simple as they offer the basic features only and remind more of a messaging app. People cannot attach any personal files or pictures to their messages, but GIFS and emojis are available in both. Recently, Tinder has launched an option of video call. Every day it gains more and more popularity. Tinder will be more attractive for men because of its many advantages. Browsing through the profiles of beautiful girls is one of the hobbies of many male users here.
Badoo vs. Tinder: Interface and Usability – Who's Better?
Tinder and Badoo do not have advanced matching mechanisms for their users, as it is all a live process of swiping and liking the user who likes you. As a result of this, there is a simple process of swiping profiles to the left, which means "dislike," and to the right, which means "like." When members on both ends swipe to the right, it means that they both like each other, and there is a match. They can now start chatting.
Badoo or Tinder: even though the swiping mechanism is the same for Badoo and Tinder, there are basic features, like interface and usability, that have an impact on users' experiences.
Badoo has more features than Tinder, and its interface is more complicated. Even though the app itself is pretty basic, it might take a user a while to figure out the main functions. Tinder, though, is more user-friendly. It takes almost no time to get the hang of it, and all essential features seem to be within reach of a fingertip.
While comparing Badoo vs. Tinder, it is evident that Badoo has better profile customization, but it doesn't mean that it improves the user experience. Tinder, with its oversaturated profiles with tons of unnecessary information, might be a little too much for casual swiping.
Thus, the simple interface should mean more usability features, and Tinder seems to be having an advantage here. Badoo's app is too complicated, with details that might distract a user from the thrill of swiping. But profiles are highly customizable so that people can express themselves to the greatest extent possible.
Badoo or Tinder: Pricing
Badoo and Tinder are both available for free and in paid versions. The premium features do differ, and there is also a difference in the price range. Badoo seems to be more affordable than Tinder, but the latter one's paid tools prove to be more useful.
Badoo
Tinder
Credit system:
100 credits – $2.99
550 credits – $7.99
1250 credits – $9.99
2750 credits – $19.99
Badoo premium:
One day – $0.79
One week – $3.99
One month – $9.99
Three months – $24.99
Six months – $34.99
Lifetime – $59.99


Tinder Plus:
1 month – $4.99 per month
6 months – $3.00 per month
12 months – $2.33 per month
Tinder Gold:
1 month – $14.99 per month
6 months – $8.83 per month
12 months $6.92 per month
Tinder Platinum:
1 month – $17.99 per month
6 months – $10.50 per month
12 months $7.50 per month
Badoo has a premium membership and Badoo credits as well. The number of credits allows users to increase their popularity, "get featured," "get extra shows," and many more.
Premium enables all users with "superpowers," where they can increase their profile visibility, raise popularity by gaining more votes, have their messages being read first, etc.
Tinder, Tinder Plus, Tinder Gold, and Tinder Platinum offer their users a different set of perks.
Tinder Plus:
Likes are unlimited
Users can return to the previous profile
They have five super likes per day
Monthly boost
Tinder Pass
Ad-free
Tinder Gold:
Users can see who liked their profile before swiping
Tinder sends daily suggestions
Likes are unlimited
Users can return to the previous profile
Each day offers five super likes
Monthly boost
Ad-free
Tinder Platinum:
Pre-match messaging
Priority Likes
Ability to view recent likes
See who Likes you before you contact them
Daily picks
Users can return to the previous profile
Each day offers five super likes
Monthly boost
Ad-free
A distinctive feature of Tinder is that its price varies depending on the age of a subscriber.
What Is the Right Choice – Badoo or Tinder?
Tinder
GOOD FOR
communicating, flirting, and finding a partner
Both Badoo and Tinder are great apps for casual dating. They feature the exact mechanism of swiping and matching, which is a process of live action. Key differences lie in the essential features that they offer to their customers – design and interface. Badoo seems to be a more basic app. However, it has lots of features, unlike Tinder.
When choosing what is better, Badoo or Tinder, the latter is cleaner and more straightforward, while it is also more popular among younger audiences. Badoo users seem to find more serious, committed relationships, while Tinder's audience chooses quick hookups. It doesn't mean that this is impossible to find a lasting and meaningful relationship on Tinder – it all depends on your goals and intentions.
Badoo is widespread in Europe and South America, whereas Tinder is widely used in the US. There is a difference in premium features between the two apps, and Tinder comes to be a much more expensive option. Both Badoo and Tinder are amazing dating apps, which have dedicated userbases. But in the battle Tinder vs. Badoo, Tinder seems to be the winner. Its features are much better.