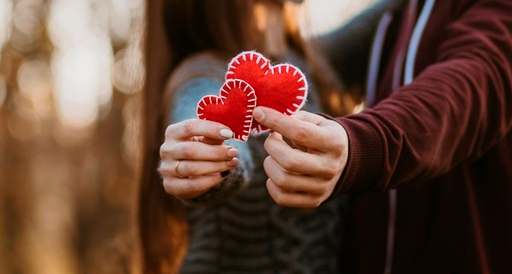 Hinge vs Tinder are frequently compared in the dating industry. People received an opportunity to find partners for serious relationships online. They do not even have to leave their home to meet someone special. If your goal is to find a soulmate, then it's time to try the most popular way to do it nowadays – dating sites. Of course, their reputation and the number of participants are of great importance: the higher it is, the greater your chances of success. Start your dating journey on the most popular resources, such as Hinge and Tinder. User reviews will help you determine which one suits you best.
When people hear Hinge or Tinder names, their attention will indeed be directed to Tinder because it is one of the most famous dating communities with more than 28 million followers throughout the world. Its popularity is continually growing thanks to ads on social media, where people get to know about dating communities. Tinder is well-known because of its game-type approach to the evaluation of profiles. It is necessary to swipe right to show a person that you like them. The left swipe means a dislike so that you can skip to another page. This superficial evaluation is somewhat unfair because people do not view the profile in detail. But at the same time, the youth supports the approach, as they are willing to have fun most of the time. Tinder has gained a reputation of the website for hookups. However, there are different categories of subscribers. Some of them are looking for serious romantic relationships; however, the number of these members is minimal. In any case, Tinder is an application that completes its primary mission successfully.
Hinge is a less known community but fully deserves its attention in the Tinder vs Hinge comparison. It is a younger platform, which has undergone a revision of its approach to its community's functioning. Previously, their matching system was similar to Tinder and was based on the swiping profiles photos right or left. In 2015, they changed this procedure and focused on finding serious relationships for their subscribers. This attracted the attention of various users. The target audience of Hinge are people looking for a serious conversation with their potential matches. A very unusual motto of Hinge is that their subscriber has to delete the application from their smartphone once they find a match. Thus, Tinder and Hinge have different approaches to relationships, and Hinge's strategy seems to be more mature.
What's the Difference Between Hinge and Tinder?
Both Tinder and Hinge are quite popular in their niche. Hinge is known for its adult audience interested in meaningful connections. Since the whole point of looking for a partner on Tinder comes down to liking photos, it takes a few seconds to find someone attractive. But the number of available likes is a topic for comparison. While comparing Hinge vs Tinder, it is necessary to admit that Tinder provides up to 100 free likes every twelve hours. At the same time, Hinge gives only ten likes per day. To get more, one has to pay extra. In such a way, Hinge makes every choice more selective. This is one more way to incline the users to serious relationships. As it was written in one review, Tinder's approach is similar to a shotgun, while Hinge's approach is like surgery. This clearly explains each service's attitude to dating matters.
Hinge's profiles are more detailed as compared to Tinder's. They include more personal information. Additionally, they motivate subscribers to indicate their religious background for date, family status, children, drinking and smoking habits, and many other things. Thus, the search filter of Hinge is powerful. The members can be more selective because of their availability to indicate whom they would like to meet and avoid. In this Tinder vs Hinge fight, Hinge seems to be way ahead of its rival.
Pros and Cons
Tinder
Hinge
Pros
A large number of participants.
You can leave feedback on the date.
The website and app have a modern interface.
The app meets modern requirements.
Members can communicate via video chat.
The goal of most users is serious relationships.
The profiles are pretty detailed and informative.
All the messaging features are free of charge.
The majority of profiles are verified. The number of fakes is minimal.
The members are relatively active here.
A level of security is top-notch.
Cons
Profile information is pretty limited.
The site automatically determines your location, and you can change it only for an additional payment.
People are not interested in committed relationships here.
The majority of crucial features are fee-based.
The security level leaves something to be desired.
Available for use only as a mobile application.
It is required to upload at least six photos during registration.
Users can send messages only to those who responded mutually.
The Photos are not gathered in one place: they are somewhat scattered.
If you are still thinking about choosing Hinge or Tinder, the above table may be more than helpful. A simple look at the results demonstrates that Hinge has more advantages. The number of disadvantages is also significant, but they are not so critical. Thus, Hinge may be considered a winner in this round.
Hinge vs Tinder: Audience Comparison
To determine which service is best, it is important to pay attention to the targeted audience. Tinder or Hinge feature many similarities, but we cannot neglect the differences. Both sites target a wide audience. If we talk about Hinge, we may underline that most of its members are people aged 20-30 looking for serious relationships. Considering their primary purpose in the community, we may assume that Hinge's potential subscribers are intelligent people. Also, they are family-oriented because their goal here is to find potential partners for long-term bonds.
Tinder members are also primarily young people, but given that it has a more significant number of participants, you can meet people over 30. Also, Tinder is open to the representatives of the LGBT community. Sometimes, it is called a website of experiments. Often people are looking for something unusual here. Tinder's age rate varies from 20 and over. Younger people are looking for fun here, while older people are interested in more serious relations. Thus, the choice between Tinder and Hinge will be determined by the user's primary intention.
Who Has a Better App?
If you are still unsure about Tinder or Hinge, you should check their applications. As it was already mentioned, Tinder is popular for quick and short-lived meetings and relationships. On the contrary, Hinge does its best to help its users build serious connections. If you are a man interested in one-night stands that lead nowhere, go for Tinder. If you search for a lasting partner, then Tinder may not be the best place for you. Although, when judging by the reviews, many marriages have happened because of Tinder.
When speaking about the applications, both Tinder and Hinge have well-developed apps with lots of advanced features. Don't forget that Hinge doesn't offer a website. Its app has a modern design that facilitates navigation. Despite its simplicity, the application meets all the requirements.
The design of Tinder's app may look brighter. It offers a rather convenient swipe feature. New users should familiarize themselves with all the icons and buttons, which may distract their attention from the very beginning. Additionally, Tinder's account may be connected to your Instagram or Snapchat. Thus, in this category, Tinder wins because of the more advanced mobile app.
Hinge vs Tinder: Interface and Usability – Who's Better?
The design and usability features have always been of crucial importance. Having a significant number of subscribers, Tinder and Hinge have been trying to make their services user-friendly and convenient. Of course, both sites excel here; however, Hinge seems to be simpler. It was designed as a mobile application, and there is no way to use it on a computer. For those who get used to working with their laptops, this feature will not be pleasant. But, in general, the design of Hinge is easy and straightforward. Also, after Hinge was acquired by Math Group, its design became even more attractive. The use of vibrant colors appeals to younger subscribers. The clean interface reminds us that the primary purpose of the service is to establish long-lasting relationships. Hinge uses lively illustrations in its interface. Tinder is clean and modern. It will require some time to get used to it, but it is more than effective in meeting users' needs. Thus, Tinder and Hinge's comparison shows that both applications worth paying attention to. They have an appealing design, which is continually developing to remain attractive and modern. In this round, it isn't easy to define a winner. The applications are almost equal.
Hinge or Tinder: Pricing
Tinder
Hinge
Tinder Gold under 28
$14.99/month
$52.99/6 months
$82.99/12 months
Tinder Gold over 28
$29.99/month
$112.99/6 months
$149.99/12 months
Tinder Plus under 28
$9.99/month
$34.99/6 months
$54.99/12 months
Tinder Plus over 28
$19.99/month
$60.00/6 months
$80.00/12 months
Preferred Member
$9.99/month
$20.97/3 months
$29.94/6 months
Tinder has chosen a more versatile approach to its pricing policy. There are several membership plans, which provide their subscribers with additional opportunities. Almost all of the basic features on Tinder are fee-based. Even though both Tinder and Hinge have free membership plans, it is recommended to purchase a premium plan if you would like to achieve great results on the platforms.
On Tinder, premium members gain an unlimited number of swipes. Also, they can boost their profile so that it appears more frequently in search results. Additionally, it's possible to rewind the swipe and remove your dislike. The search tool has many advanced filters. All in all, it seems reasonable to upgrade your membership status here.
This Tinder vs Hinge comparison shows that Hinge's membership is also effective. The subscribers receive an unlimited number of likes. Additionally, it is possible to see who liked you and set advanced search preferences. It means that the matching filter will be more accurate when choosing a match for you. This option is essential for those looking for serious relationships.
What Is the Right Choice – Hinge or Tinder?
Tinder
GOOD FOR
communicating, flirting, and finding a partner
Sometimes, it isn't easy to compare these platforms because they are designed for different purposes. Tinder will be more suitable for hookups and casual meetups; that's why the matching system was simplified. After re-branding, Hinge started to cater to long-lasting romantic relationships. The developers of Hinge even underline that their application was designed to be deleted. It means that their subscribers' final point is to meet a partner and stop searching for other matches. As for different parameters, Tinder and Hinge are close to one another. That is why the choice may be somewhat subjective. The winner will be Hinge, which primary aim meets the purpose of a mature audience. Thus, with a slight advantage, Hinge receives a victory in the Hinge vs Tinder battle.