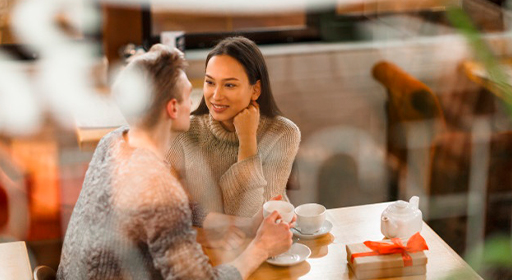 Being a devote Catholic, you must be willing to build a happy relationship with someone who has the same beliefs. That is why you get acquainted with this CatholicSingles.com vs CatholicMatch.com comparison to decide which one to choose. The thing is that both online services cater to the same type of audience and are among the best websites for Catholic singles. There are still some differences, and you need to be aware of them before you get registered.
CatholicSingles.com was launched in 1997, so it is one of the oldest dating platforms in the industry. It has an impressive user database and keeps attracting more and more people.
CatholicMatch.com appeared two years later, in 1999. It means that it is almost as old as the first dating website. Noteworthy, it does not only help Catholics meet but also disseminates information on meaningful dating and marriage preparation.
Both online services are considered to be reliable and trustworthy, but which website is better, CatholicSingles or CatholicMatch? Keep on reading this detailed review to answer this question.
Both CatholicSingles.com and CatholicMatch.com offer a set of basic features, which are typical for any dating site. For example, their members can search and view profiles, send messages, receive matches, and upload photos. Hence, it is more important to see what special functions each of them offers because they are aimed at making the experience of members convenient, delightful, and fun.
CatholicSingles.com provides its members with the following special features:
Compatibility test. It is a set of amusing questions on your personality and the person you want to meet. The provided answers will help CatholicSingles pick the most suitable matches for you;
Interesting blog. Members can find a lot of articles on different topics. Thanks to them, users can learn more about dating with Catholic individuals, figure out what cultural background they obtain, and improve their overall knowledge;
Prayer board. Using this feature, you can ask other users to pray for you, and you can also pray for other CatholicSingles.com members. Therefore, you feel that you are a part of this community, which can make everyone feel inspired and safe;
Local mass times. This function makes it possible for members to check and find the services nearby, and they do not have to ask a lot of people to get the required information. Thanks to this, they save time and minimize effort;
Membership Poll Conversations. CatholicSingles.com allows you to learn more about members you like, so you can find out what their preferences and interests are. You can also see who is online and ready to start interacting with you.
CatholicMatch.com also provides its community with a few special tools:
Interview questions. CatholicMatch allows its users to make use of these questions as icebreakers before they start talking to each other. It means that you can make up to 20 multiple-choice questions, while other members can answer them. You will receive the results as a message in the inbox, and you can start communicating if you like what you see;
Temperament. According to a proto-psychological theory, there are four major types of personality: melancholic, choleric, sanguine, and phlegmatic. It is also stated that any individual can be one of these types or a combination of them. CatholicMatch.com allows you to peek into results so that you would know how to interact with a specific person from an energetic point of view. The outcome of this quiz can be seen on user profiles, and members can compare them with each other`s results;
Emotigrams. These emoticons are exclusive to CatholicMatch. Some people find it hard to send the first message themselves, so the website has provided them with the possibility to use this feature. Thus, you can pick a rosary, a bouquet, or a cup of coffee and send it instead of typing the boring "hello."
In the first CatholicSingles.com vs CatholicMatch.com battle, the winner is CatholicSingles.com. Even though both offer several special features, this online service is more helpful when it comes to online dating.
Pros and Cons
When deciding which site is better, CatholicMatch or CatholicSingles, you should also be aware of their advantages and disadvantages. Hence, the information in the following table should be beneficial.
CatholicSingles.com
CatholicMatch.com
Pros:
1. It has an impressive number of members.
2. Standard users can access the bigger part of the basic features.
3. CatholicSingles.com has a design and features that are easy to use.
4. Faith-based.
5. Mobile apps for iPhone and Android.
Pros:
1. All the profiles are genuine and authentic.
2. A matchmaking guarantee is available, and it means that members can get a six-month premium subscription if they fail to meet someone special.
3. The dating service should return your money if you forgot to turn your auto-renewal off.
4. Mobile applications for iPhone and Android devices.
Cons:
1. CatholicSingles.com is rather expensive to use.
2. It caters to straight sexual orientation only.
3. Many members are not active.
Cons:
1. Only premium users can access the chatting feature.
2. The CatholicMatch.com signup process is quite lengthy.
3. Premium subscription plans are costly.
Demographics is another important aspect to consider when deciding which website is better, CatholicSingles or CatholicMatch. The reason is that it depends on the audience, how fast you will get acquainted with the right person.
CatholicSingles.com has approximately 2.4 million users all over the world, but the bigger part comes from the United Kingdom, the United States, Canada, and other English-speaking countries. Even though you need to be at least 18 years old to join the community, most members are within the 25-55 age range. Nothing is surprising here because the goal of the service is to help people find serious relationships that would lead to marriage.
CatholicSingles.com welcomes all types of ethnicities, so you can get acquainted with Indians, Americans, Arabs, Chinese, and others. However, you should keep in mind that the platform caters to straight sexual orientation only. Other sexual preferences are not welcome.
CatholicMatch.com obtains more than 1.5 million members, and the majority, which is 1.2 million, comes from the United States. However, there are also users from Canada, the United Kingdom, Sweden, Ireland, etc. The gender ratio is balanced; consequently, both genders are highly likely to find a match. The members of this community are also looking for someone special, so most of them are 25 to 34 years old. LGBTQ community is not welcome here; therefore, the users are straight females and males.
Overall, there are a lot of similar things when it comes to demographics, but CatholicSingles.com is the winner in this category. It has more members, and they come from different parts of the world. Hence, people have more chances to meet a perfect partner in their country.
Who Has a Better App?
The good part about these online dating services is that they offer a mobile application for iOS and Android devices. In fact, the availability of an app is crucial because people usually want to be able to communicate with others on the go. Thanks to this, they have more chances to find what they are looking for in a short period.
Both CatholicMatch.com and CatholicSingles.com have managed to develop user-friendly mobile applications that are easy to navigate. They include all the features accessible on the original websites, so members miss nothing when using them.
The only difference that can help you decide which online service wins in the CatholicSingles.com vs CatholicMatch.com battle is that one of them monitors all activities within the application regularly. CatholicSingles.com does its best to remove users who intend to spoil the online dating experience of others; therefore, it is better to opt for its app.
CatholicSingles.com boasts a modern, attractive design that can please any user at first sight. Everything is well-organized, so members do not find it hard to find what they need. You can see most features on the upper panel, which means that you will not have to scroll down through various tabs. Another great thing is that the layout is user-friendly; consequently, members of all ages can navigate it easily. CatholicSingles.com does not contain irritating advertisements, and those you will notice introduce respected companies. Members love this online service for its clear design, attentive support system, and properly arranged buttons.
The CatholicMatch.com dating platform provides its customers with a standard interface. The matching formula is quite basic, so you will not see too many options and icons. The design is minimalistic, and compatible matches are arranged in a grid-like way. That is where you can see the name, age, and location of potential partners. If you want to learn more about a CatholicMatch.com member, you can open the profile and view some additional information. It can be drinking/smoking habits, status, political ideology, answers to faith questions, educational background, and more.
Even though CatholicMatch.com does not have a modern design, it is still competitive when it comes to navigation and access. Moreover, the overall look of the platform is well-organized and neat, which means that you will not have to deal with clutter. All the icons are straightforward, making it easy for not-so-tech-savvy customers to learn their way around options and tabs quickly. However, you will see ads and banners encouraging you to upgrade your account.
It can be hard to decide which site is better, CatholicMatch or CatholicSingles, because they are equally user-friendly. At the same time, CatholicSingles has a more modern design, which is a significant advantage.
CatholicSingles and CatholicMatch offer a few features free of charge, while members need to pay for a premium subscription plan to benefit from all the functionalities. That is why it is also important to compare them in terms of prices as well as the fee-based services they provide. You can find the CatholicSingles.com vs CatholicMatch.com comparison below:
CatholicSingles.com
CatholicMatch.com
Premium Plan
24.95 USD/month
29.99 USD/month
49.95 USD/3 months
89.94 USD/6 months
74.95 USD/6 months
119.88 USD/12 months
Fee-based services
Premium members can send winks
They can reply to the messages they receive
They can send messages to other CatholicSingles.com members
They can get more matches
They are allowed to use the advanced search filters
Premium members can enjoy unlimited messages
They can send personalized Emotigrams
They can benefit from priority customer support
They can access the community chat room
They can take advantage of the CatholicMatch.com guarantee
As you can see from the provided table, CatholicSingles.com is a bit cheaper, which makes it a more affordable option.
Catholic Singles
GOOD FOR
catholic people in search of love
It is not easy to decide which dating website is more advantageous – CatholicSingles.com or CatholicMatch.com – because they are similar. Both cater to Catholic singles looking for serious relationships that will lead to a happy marriage. However, the first site is outstanding. For example, it has more members who come from different parts of the world; consequently, its customers can meet like-minded people nearby.
CatholicMatch.com also offers fewer special features compared to its competitor. In addition to that, the functions provided by CatholicSingles.com are extremely useful when it comes to choosing the right person.
These dating websites are easy to use, but CatholicSingles.com is more affordable because its premium plans are cheaper. It also monitors its mobile app to remove people who try to spoil other members` experiences.
To sum it up, if you want to know which site is better – CatholicMatch or CatholicSingles, you should know that the latter is more beneficial, cheaper, modern, and safe. The question is answered.