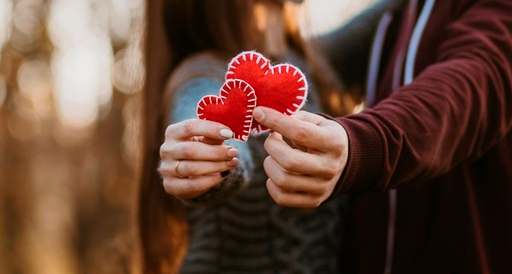 Jack'd and Grindr are location-based apps targeted at connecting LGBTQ representatives, particularly gay, bisexual, trans, and queer individuals. The Jack'd vs Grindr competition began in 2011 when Jack'd started to attract a broad interest and became popular among guys. Founded by Online Buddies, Inc., the app promotes dating, long-term relationships, one-night stands, and friendship. Jack'd is famous for being an inclusive platform that encourages cultural, racial, and ethnic diversity. That's why here you can meet people from all over the world, including people of color.
Jack'd is one of the few platforms with applications for iOS, Android, and Windows devices. In 2019, the platform faced a lawsuit for exposing its users' private photos. As it turned out, the parent company of Jack'd, Online Buddies, used to store its users' photos in Amazon Web Services' storage bucket, which is publicly accessible. Because the exposed data revealed users' geo-location, thousands of users appeared at the risk of blackmail and discrimination. However, the company agreed to pay $240,000 to settle the lawsuit and improve its comprehensive security procedure.
The Grinder vs Jackd rivalry didn't exist back in 2009 when Grinder was just launched. It's the first app designed for only gay men that uses the mobile phone's geo-location to suggest compatible matches nearby. The user base has been continuously increasing, and now it has over 27 million members globally.
Grindr was also caught in a major controversy in 2018 when the app introduced a new feature – HIV status. As it turned out, the company used to share this information with third-party companies like advertisers and app service providers. After the app's acquisition by a Chinese company, Beijing Kunlun, the US raised national security concerns over the privacy of its citizens' data, and the company has to sell Grindr for $608 million. Nowadays, Grindr assures its users that their information on HIV status isn't provided to any third-party company.
What's the Difference Between Jack'd and Grindr?
Signing Up
No matter which app you decide to use, Jackd or Grindr, create an account first. The services have pretty many similarities in terms of registration. After downloading dating apps from Google Play Market or Apple App Store for free, you need to choose the sign-up option. Both applications allow creating an account via your Google email address and Facebook account. Neither of them requests email verification, but on Jack'd, users should prove that they are humans by passing an image authentication. Grindr verifies its visitors' identity by a strict moderation of personal photos.
Once the account is created, both Jack'd and Grindr will ask your permission to access your geo-location. Jack'd also requests to turn on notifications to inform you whenever a match appears nearby for find local singles.
Matchmaking & Making Contact
While comparing Jack'd vs Grinder, you may notice that Jack'd offers more communication features than Grindr. The most straightforward function to find new people is the "Currently Online" section, where the system shows all nearby guys online at the moment. You can use the "Show Interest" feature to like his profile or save him as "Favorite." If you don't like anyone displayed in the Online section, use the search to set filters are find people according to your preferences. For example, you search according to relationship types – strictly friends or long-term relationships. Once you meet someone interesting, don't hesitate to send him a message. Unlimited messaging is available for all users, including basic ones.
Grindr also presents its users with free unlimited chatting. As a basic member, you can chat both with nearby guys and those who live within your country. Users can send not only text messages but photos and their geo-locations. With Gaymoji, people can personalize their conversations by sending LGBTQ-themed stickers. However, though communication is free, only premium subscribers get notifications when their messages are read.
Unique Features
The Grindr vs Jackd competition would be meaningless if they had only similar features. Each of the apps boasts several unique functions that the other one lacks.
Swiping: The functionality of the Jack'd matchmaking system is based on swiping. Each time you swipe someone's photo right or left, you vote for it as "interesting" or "not interesting." If you both swipe right, you become a mutual match and get notified about it.
Tap: This feature of Grindr is a great way of showing guys that you are interested in them without messaging them directly. It allows sending emoticons that show your attraction in three ways – looking, friendly, and hot. They can send back an emoticon to show mutual interest.
Discreet app Icon: This Grindr feature allows iOS and Android users to identify how they want the app icon to look on their phones.
Anonymous browsing: If you don't want other users to see that you viewed their profiles, turn on your Jack'd account incognito mode and browse profiles anonymously.
Pros and Cons
Pros
Jack'd
Grindr
Free and quick registration
Fast and free signup process
Unlimited free messaging
Unlimited free messaging
Enhanced security and safety, keeping users' data in secure storages
Never shares users' data with third-party companies for advertising or other purposes
Active and responsive Customer Support ready to assist 24/7
A vast 27-million-member community from 190 countries of the world
Availability of a vast multi-national audience (over 6 million users) from 180 countries of the world
Grindr XTRA has a 7-day trial
Possibility to navigate the app anonymously
Sending Gaymojis – customized emojis for LGBTQ members on dating site
Cons
Jack'd
Grindr
The website is designed for promotional purposes only
The platform is available only as an app
The app's features are limited for free users. Unlimited resources are available for paying members only
The live chat function is available to premium subscribers only
It's impossible to unblock users if you have already blocked them
The app finds matches based on your geo-location only
Jack'd vs Grindr: Audience Comparison
No matter which dating app you choose, Jackd or Grindr, you should first analyze the audience to ensure that the platform fits you. Both Jack'd and Grindr have large international user bases. All members on these platforms are LGBTQ representatives – gay, bisexual, bi-curious, trans, or queer individuals.
Jack'd have over 6 million members from about 2000 cities in 180 countries of the world. The majority of them have African American and Latin American origin. Here, you'll find users with diverse cultural backgrounds, preferences, and interests. In terms of gender proportion, 100% of members are males. Most users belong to the 25-44 age category (63%). The number of users over 55 years old is less than 7%.
Grindr has a massive community of 27 million users coming from 190 countries of the world. According to statistics, the app is primarily popular in the United States – 25% of the community are US citizens. The second-largest traffic comes from the United Kingdom, then Australia, New Zealand, Singapore, and Hong Kong. As you can see, all Grindr members belong to different nationalities and races, have different interests and hobbies. Unlike Jack'd, the lion's share of Grindr's population belongs to the 18-34 age group (55%). The percentage of senior participants is pretty high (13%) compared to the ratio of 55+ Jack'd users.
Who Has a Better App?
Another factor that has a determining role in the Grindr vs Jackd duel is mobile applications' quality. Both apps are compatible with iOS and Android devices and can be downloaded from Google Play Market and Apple App Store. Though users can install them free of charge, they also include in-app purchases and paid features. Both Jack'd and Grindr have a 17+ age rating and contain sexual content and nudity. Besides English, the apps are also available in French, German, Chinese, Spanish, and other languages.
The Jack'd mobile app was developed by Perry Street Software and launched in February 2011. It's compatible with devices that operate on Android 5.0 or upper and iOS 13.0 or later versions. Since its first launch in 2011, Jack'd has been downloaded over 5 million times from the Play Market, and it is considered the 180th most downloadable social networking app on App Store. Based on over 100 thousand reviews left by Android users, currently, it has 3.1 stars on the Play Market and 3.9 stars on the App Store.
Grindr LLC launched the Grindr app in February 2011. Since then, the app has been downloaded 10 million times for the Play Market and has 53rd place among the most downloadable applications in the Social Networking category. It operates smoothly on devices with Android 4.4 or upper and iOS 11.3 or later versions. The rating is a bit higher compared to Jack'd. On Play Market, it is 3.4, and on the App Store, it's 4.1.
As you can see, Grindr has been installed twice more than Jack'd. However, customer satisfaction scores are more important in this Jack'd vs Grindr competition. Grindr users are more satisfied with the quality of the services and features.
Jack'd vs Grindr: Interface and Usability – Who's Better?
Before making your final decision – Jackd or Grindr – don't forget to compare designs, ease of use, and navigation of two apps. Both Jack'd and Grindr have modern and eye-pleasing designs and user-friendly interfaces that make users' experience fun and pleasant.
The Jack'd application is designed in bright colors, primarily red and orange. The main menu is located at the bottom of the screen. From here, you can access the Browse, Messages, Viewers, Favorites, and My Profile tabs. The swiping feature allows conveniently navigate through photos and mark the most interesting ones as favorite. Video-Sharing is perhaps the most exciting feature that allows users to send and receive an unlimited number of videos. Overall, Jack'd has many functions, but they don't seem overwhelming. Everything is neatly organized so that users can find necessary sections and buttons instantaneously.
The majority of Grindr users confirm that they are pleased with the Grinder app quality and design. The app works smoothly, without glitches and unwanted bugs. Though it is primarily popular among millennials and the younger generation, senior and less tech-savvy members also can use it easily.
The color prevailing in the design is orange. The background is black so that orange and yellow icons and white text are well visible and readable against it. Through the tabs available at the bottom of the screen, users can access the Favorite, Explore, and Messages sections. Once you view someone's picture, you can see a small summary of their profile and the icons of messaging and rating the photo as "hot."
Overall, both Jack'd and Grindr apps look nice and modern. Perhaps Grindr looks more colorful, but it's just a matter of taste. They work smoothly and ensure people can relax in a calm and supportive environment.
Jackd or Grindr: Pricing
The final factor that may influence your decision – Jackd or Grindr – is the cost of premium membership.
| Jack'd Pro | Grindr XTRA | Grindr Unlimited |
| --- | --- | --- |
| 3.99USD/7 days | 7-day free trial | 41.11USD/1 month |
| 9.99USD/1 month | 13.00USD/1 month | 61.17USD/3 months |
| 21.99USD/3 months | 28.20USD/3 months | 176.46USD/12 months |
| 57.99USD/12 months | 62.40USD/12 months | |
Jack'd offers four subscription plans for seven days, one, three, and twelve months. By upgrading their profiles, users will get access to the following premium functions:
500 nearby matches
No annoying ads
View the list of guys that visited your profile
Get unlimited swipes
Browse profile in incognito mode
Unlike Jack'd, Grindr has two premium subscription packages that unlock two different sets of advanced perks. Here are the features available for Grindr XTRA subscribers:
No 3rd party annoying ads
See up to 600 profiles
View profiles with photos
Block and save more people as your Favorites
Choose and send several photos at once
On top of the features available for Grindr XTRA users, Grindr Unlimited adds the following:
See an unlimited number of profiles
Check the list of guys that viewed your profile
Browse profiles anonymously
Unsend a message sent by mistake
Both Jack'd and Grindr subscription plans are renewed automatically. If you want to stop it, make sure to disable the auto-renew option at least 24 hours before your membership expires.
What Is the Right Choice – Jackd or Grindr?
Overall, the two apps have quality services, useful features, and reasonable subscription prices. That's why it's difficult to decide Jackd or Grindr. However, since both are location-based, user bases' size is vital: the larger it is, the more guys you will meet. The availability of a trial period is also essential since users can explore premium features and decide whether they want to pay for them. In terms of subscription prices, Jack'd is more affordable. However, Grindr is the winner in the Jack'd vs Grindr competition after considering all advantages and disadvantages.