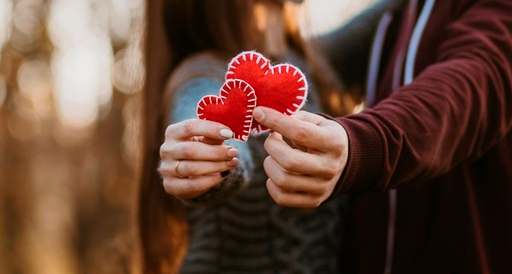 Today, it has become pretty easy to get to know new people for building relationships. So, any person can fulfill this desire without even making efforts. Bumble and Coffee Meets Bagel are the most famous dating apps used by millions of people every day.
Coffee Meets Bagel is a social-networking and dating service founded in 2012 that provides its daily matches based on Facebook accounts' data and links. It is considered to be an excellent choice for women whose main requirements are safety, reliability, discreetness. But also, it is a good option for men eager to start online dating.
Bumble is not only about dating but also specializes in providing purposeful networking connections and finding online friends. The app, founded in 2014, fights with stereotypical preconceptions about online dating. That is why millions of people join it to find something that misses in their hearts. Also, Bumble is the first app to combine dating and friend-finding on the same platform. It deepens the idea that sets intelligence and diligence in communication on social networks. The women there are encouraged to take the initiative and make the first step. Women-friendly functions and features help get the best from using the service.
What Is the Difference Between Bumble and Coffee Meets Bagel?
Comparison of Bumble or Coffee Meets Bagel requires their detailed and thorough descriptions to understand their main points fully. Both applications give access to many profiles created by people seeking their love story or soulmate. In particular, matches are personalized according to each person's preferences; therefore, these apps foster more than romantic connections.
Bumble is free of charge, so users do not need to pay any fees. But the options "Bumble Boost" and "Bumble Premium" are for those who want to get the maximum out of their experience. As already mentioned, Bumble ruins all existing stereotypes (which is a very important point in our Bumble vs Coffee Meets Bagel comparison); therefore, it encourages women to take the first steps and same-sex dating. The application allows people to communicate in the following modes:
Bumble Date: women are in charge and strike up the acquaintance. The concept of conventional dating changes with this feature, making respectful and unprejudiced attitudes the main focus of communication.
Bumble BFF: for people who want to speed things up, make new acquaintances when moving to new places, or broaden the circle of contacts.
When the match is made, there only 24 hours to text to your future interlocutor; otherwise, communication won't be possible. So, hurry up!
When talking about Coffee Meets Bagel, the speсific method of matchmaking is undoubtedly worth mentioning. It uses real-time friends to make suitable suggestions. Best partners are set up for users every day at noon to avoid just swiping and browsing through the profiles and aimed to encourage chatting. Also, the thing is that the app focuses on building long-termed relationships. So, it is definitely not for those seeking hookups or shallow relationships. Also, due to the Coronavirus outbreak, the developers created unique virtual speed dating and video chats dating. This provides users with much more opportunities to meet their soulmates. By the way, there are in-app currency named Beans created to unlock additional features, such as connections with people who did not appear in the curated list of matches.
So, the noticeable difference is that Bumble and Coffee Meets Bagel have contrasting relationship focuses. Besides, Bumble is a more women-friendly app, taking into account that it is only possible to start a conversation if she takes the initiative.
Pros and Cons
It should be noted that both dating apps are available for IOS and Android devices and are free to use despite having premiums. When it comes to choosing between Bumble or Coffee Meets Bagel, weigh up all pros and cons.
Pros
Bumble
Coffee Meets Bagel
The app enjoys worldwide popularity. The users can meet people from all over the world.
For serious connections and real-life meetings.
Eliminates gender preconceptions and embraces same-sex relationships.
Very convenient to use on smartphones or mobile devices because of the unique design.
Safety and support for women.
The profiles are private and protected from unnecessary spam.
Bumble developers are doing their best to stop harassment and restrict illegal content.
Free gifts
Different modes for people who want to make helpful networking and professional connections.
The system of messaging is private.
It is easy to set up an account.
Virtual video chats.
Cons
Bumble
Coffee Meets Bagel
It does not tolerate trans people and non-binary.
The app limits the number of profiles the user can like to 5 per day.
Men are not allowed to send messages first.
There are fewer opportunities to communicate with people from different continents because it does not cover the user pool in all countries of the world.
There are only 24 hours to start a conversation for the match not to get deleted.
In-app paid features and purchases.
Bumble vs Coffee Meets Bagel: Audience Comparison
Bumble and Coffee Meets Bagel have a marvelous user pool, and luckily, people from all over the world have access to these services. Nevertheless, Bumble breaks all the records. It is notoriously a second-ranked dating app globally after Tinder, of course, reaching nearly 5 million users, while Coffee Meets Bagels can boast only 3 million users. However, Coffee Meets Bagel takes pride in being internationally acclaimed and is widely used only in some countries. So, people who take a fancy to get to know a person from remoted continents will be disappointed. To sum up, it is an indisputable fact that Bumble holds the leadership position here.
According to the recently conducted survey, the rate usage shows that people aged 18-29 are the most active users of Coffee Meets Bagels. Not surprisingly, but it pretty accurately coincides with the age group on Bumble. Thus, the target audience of the apps is pretty similar. It goes without saying that people need to reach their maturity to use them legally.
By the way, statistics show that there are more women than men on the apps. And quite honestly, it can be an asset, thereby women are less selective, and the competition between men is not that tense.
Who Has a Better App?
When having a general idea of both apps' concepts, it is time to decide which one will be the best choice for men. Bumble and Coffee Meets Bagel are geared towards women to motivate them highly to take part in building relationships without stereotypes. As it was already mentioned, there is a particular function on Bumble that does not let men start communication even if the match is made. But truthfully, this feature did not evoke any enthusiasm among women. And it turned out that they still expect the first step from boys. Therefore, Coffee Meets Bagel will be a more suitable option for men who want to control the situation. But after all, it is better to make the decision with all the features and perks in mind.
Bumble vs Coffee Meets Bagel: Interface and Usability – Who's Better?
No wonder interface features play a significant role when choosing the app. It should be accessible and obtainable to use. Furthermore, the design should be pleasant to the eye, catchy, aesthetic, but not elaborate.
The interfaces of Bumble and Coffee Meets Bagel are pretty basic and delightful.
Let's start with Bumble. The users begin their journey with a login page, where they can сomplete the registration process effortlessly. People are given the opportunity to log into Facebook (to avoid wasting time loading the pictures one by one every time on both social apps) or creating a new profile. At the top of the screen, they can toggle between profile and settings; then, there are prompts to make the profile info descriptive and detailed. After that, the users decide on choosing the appropriate feature. The app can offer Bumble Date, Bumble BFF, and Bumble Bizz. The next step is "swiping right or left" or the "scroll and chat" general process. By the way, prompts on an animated overlay with some advice always pop out on the screen in order to assist newcomers.
Navigation to view additional information about the potential match. There are two buttons on the main screen placed in the top corners. One of them leads to the Setting screen, and another one is a vague hive logo of Bumble. The user can manage their connections on the right top button of the main screen. Bumble has conventional standards about design.
Coffee Meets Bagel vs Bumble settings also let people create accounts via Facebook. The process of swiping and matching is similar to the competitor. The members are assisted with prompt guidelines. The color design of Coffee Meets Bagel is contemporary and light, which perfectly combines with bright and vivid color aesthetics. The app's interface draws users' attention to the profile description of the potential match without pressing extra buttons. It is even possible to comment on somebody's page before starting actual communication. The sections "Suggested" and "Discovered" are customized based on one's profile settings to make the most compatible matches.
To sum up, both apps' interface is modern and delightful, but anyway, there is something that needs upgrading. Bumble design misses some interface details; therefore, focusing on them would make one's stay flawless. Bumble and Coffee Meets Bagel can be downloaded from the Play Store and App Store.
Bumble or Coffee Meets Bagel: Pricing
Most dating apps offer premiums that expand the user's opportunities and provide access to many functions without limits. But it can be a significant disadvantage when leaving someone out of pocket. However, all features on Bumble and Coffee Meets Bagel, like browsing, liking, and chatting, are free to use at any time. For additional functions, the user must purchase a paid subscription, which helps to monetize the platform. The service concept is quite similar in both apps, but the payment systems have some differences.
Bumble Boost is one of the additional services. By activating it, you get the opportunity to:
See everyone who likes you (section I Like You)
Renew sympathies for 24 hours
Recover lost sympathies
One Spotlight and five SuperSwipe per week
Also, Bumble Premium includes:
Access to unlimited advanced filters
Access to the section "I Like You" to view your fans
Travel mode
The ability to extend the timeframe for current matches
The ability to restore lost sympathies
Unlimited swipes
One Spotlight use per week
Five uses of SuperSwipe per week
Bumble Boost one-week trial costs $14.99 for one month, and Bubble Premium costs $32.99; then the prices go up from there. You can learn how to subscribe to Bumble Boost or Bumble Premium by clicking on the "Likes" section's pixelated circle.
Premium subscription on Coffee Meets Bagel includes: activity reports, reading receipt of the messages, eliminating ghosting, unlimited likes, liking in Discover. There is a unique in-app currency named "Beans" that can unlock additional functions. It costs $34.99 per month.
As you may see, the pricing policy is pretty similar on Bumble and Coffee Meets Bagel.
What Is the Right Choice – Bumble or Coffee Meets Bagel?
Coffee Meets Bagel
GOOD FOR
people who are too busy to find a partner in a real life
The apps offer great opportunities for users to enhance their dating experience. They boast a high-security level, plenty of interesting features, and an extended user pool. While Bumble enjoys worldwide popularity, Coffee Meets Bagel has more advantages. It focuses on a more tolerant and respectful dating process and appears to be a perfect decision for busy people looking for love and support. There are more real meetings, conversations, compatible matches, and communication that lead to long-termed relationships. Bumble is more about endless swiping, shallow and quick connections. However, it also depends on the profile's description and images and whether other users found it attractive and compelling. Coffee Meets Bagel is an app where people of different nationalities, countries, orientations, and ages are brought together for a common goal. But Bumble doesn't fall behind at all. For example, it has no limits on matches per day, compared to Coffee Meets Bagel, which cannot boast too many users worldwide. Frankly speaking, Bumble and Coffee Meets Bagel have excellent conceptual models. Anyway, the right choice depends on each person's preferences and how the perfect conception of dating experience looks like for each person.
All things considered, Coffee Meets Bagel is a winner and one of the best apps for dating goals!